Online live computing clubs for children - Coding in Minecraft Intermediate Course
In addition to our popular face to face computing clubs and workshops we offer live online virtual computing and tech clubs for kids.
Our online sessions are delivered live in small groups by our fab team of expert tech leaders so your child has all the input and interaction they need.
Join our live Coding in Minecraft Intermediate Course designed especially for children. Our small online groups are very interactive and lots of fun.
All you need at home is an internet connection and a laptop/desktop. For this course you will also need Minecraft for Windows 10 (Bedrock Edition). This is the paid for version. The free version will not link with the coding section.
Experience of Minecraft and Coding
Coding with Minecraft Intermediate
Fun and creative online course for ages 8+. Learn how to code in Minecraft!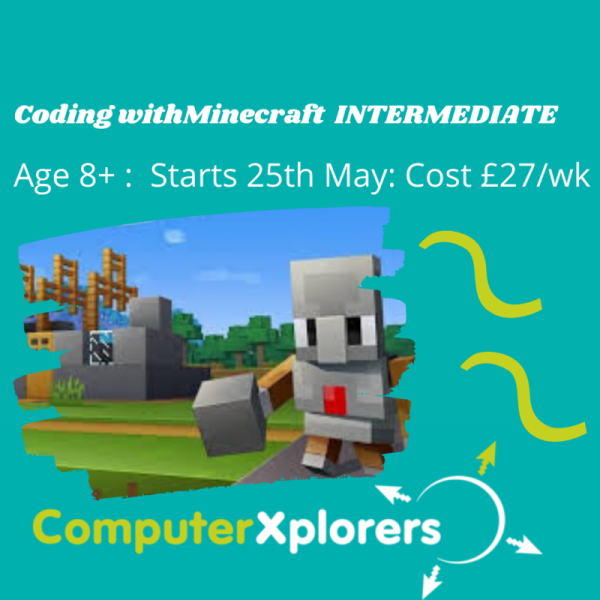 ---
What else we do...