Self-Guided Online Computing Club for Kids.
Do you want your child to have those all important tech skills but not sure where to start? Fed up with them passively watching You Tube or playing endless games on the Xbox and want them to gain a real understanding of coding and technology and all its possibilities while having fun?
How would you feel if you had a ONE STOP portal where your child has the opportunity to learn new skills: expand their horizons and learn the latest tech to prepare them for an increasingly tech driven future whenever and wherever suits you?
Our Self-Guided Online Computing Club for Kids will do just that allowing you to take advantage of learning opportunities they may never have had and means you can now join us from wherever you may be!
self guided lessons : live challenges : online support
Self-guided sessions on a range of topics, online support and weekly, live challenges to ensure your child is inspired, hands-on and has a head start in an increasingly tech driven world.
"These classes have been outstanding. My children have learned a lot of new skills and have loved doing the courses whenever they want"
What is included?
Here's EXACTLY what you are going to get
Self-guided courses including programming and coding, 3D and 2D animation, music technology, web design and digital literacy. We design our own hands on computing courses from beginner through to advanced to meet the needs of your child
Handy step by step guides to support these sessions as well as bonus activities and ideas
Online quizzes and checkpoint to ensure understanding
Online Support - Every week join us live and interactive for live demos and Q&As on that week's course
Weekly live and interactive challenges - once a week there will be a live challenge relating to the current course. Anything from animating your favourite Marvel character to designing your dream skatepark!
Key Information
Only requirements are a PC with a good internet connection
No previous experience as we will develop their skills through the ages
Age 7+
Every week brand, new content will be uploaded and we can send you out weekly reminders so you never miss any new content. There is already over 20 hours of content.
Sign up in August and get extra bonus content
Bonus - Top Tips to Keep Your Child Safe Online A handy guide on how to keep your child safe online and navigate the myriad of apps, features and latest trends from Tik Tok to Snap Chat
Bonus - Top 10 FREE coding apps and software for kids. Not sure what software is out there? This handy summary covers the top 10 free, coding apps and websites for kids. The pros and cons and recommended ages and benefits.
Sign up TODAY to ensure that your children are learning the latest skills to take the tech world by storm
With over 10 years experience we really are experts in our field. Start learning the tech skills of tomorrow....today! To access all this content and support book TODAY.
---
What is the 7 day FREE trial?
This month only we are offering a 7 day FREE trial of our self-guided subscription package.
This trial will give you access to the members Facebook Group where you will be able to access this series of self-guided sessions delivered by our fab team of expert tech leaders
Age appropriate Tech Tutorials
Step by Step Guides
Bonus Activities, Ideas & Quizzes
Online Support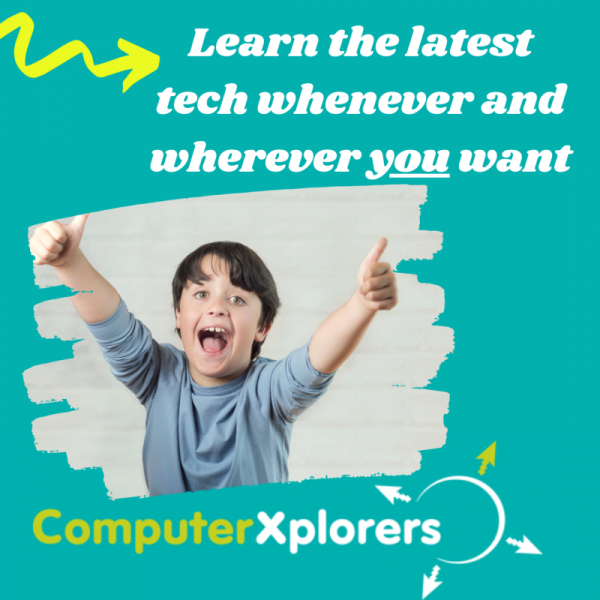 ---
What else we do...